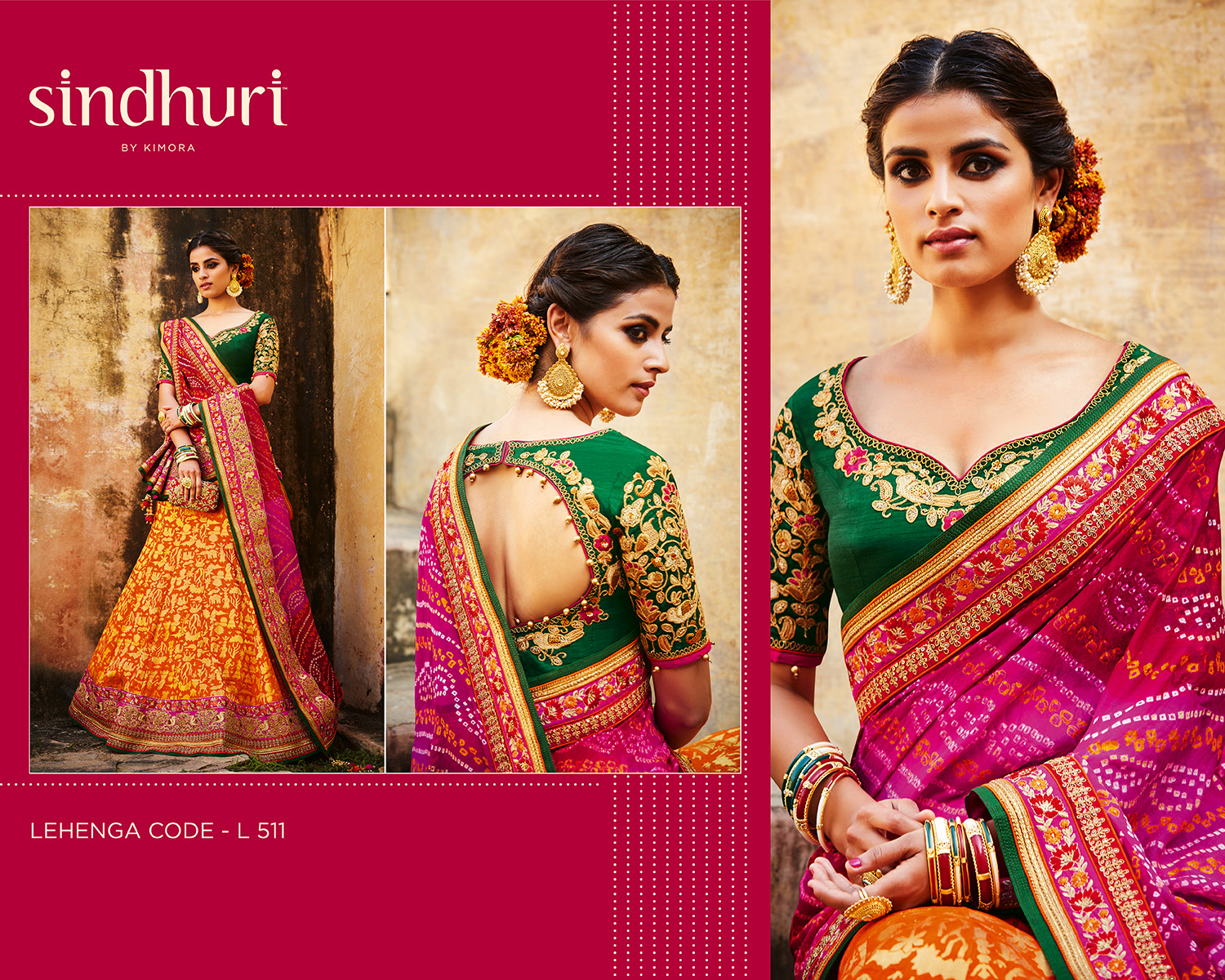 Online Shop for Kimora Sindhuri Designer Lehengas Collection @ArtistryC at best price with free shipping in India. International shipping & Custom Stitching facilities are available.
Price range for Singles: INR 5950 to INR 8595 | USD 99 to USD 143
Full Catalog Price: INR 60475 (Shipping cost extra for full set)
Care: First Wash Dry clean only.
Click here to check our online store for Bridal Lehenga online shopping.
To book your orders (single or bulk) you can reply to this email or call | WhatsApp no +91 9619659727 or email us on purchase@artistryc.in.
Have a look at the Catalogue:{ Kimora Sindhuri Designer Lehengas }